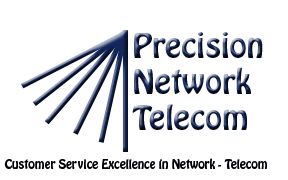 IP PBX -VoIP Phone System

Telecommunications has come a long way with the introduction of IP PBX/VoIP phone systems, which as revolutionize communications making it easier and more affordable than ever, for small to medium businesses to have an onsite phone system that gives them all the features like the corporate companies currently have and utilized on a day to day bases to enhance communications with their clients, partners and staff.
VoIP PBX phone systems offer a wide range of features weather it is using your existing phone lines, plus or with SIP Trunks to make calls cheaper, the ability to telework, have remote extensions, provide Interactive voice response (IVR's) to clients, Auto Attendant, call in Queues, free VoIP inter-office calls between branch IPBXs no matter where in the world they are located. This feature rich solution will scale to suit your business needs and much more for a fraction of the cost.
Let Precision Network Telecom introduce Grandstream IP PBX to your organization and let it revolutionize communications and increase productivity while saving money.